How to read the Sookie Stackhouse or TRUE BLOOD books by Charlaine Harris online for FREE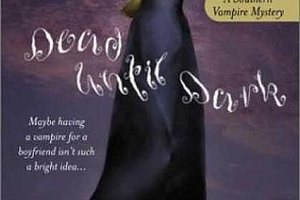 Vampires, Vampires EVERYWHERE; and leave many of us swooning.... From Edward Cullen in the 'Twilight' series by Stephenie Meyer to the 'True Blood' storyline based on the Sookie Stackhouse southern vampire series by Charlaine Harris aired on HBO to the famed Lestat in 'Interview With a Vampire'; our society has become hooked on the romantically tortured souls of the immortal, blood drinking characters. Haven't read the books that gave birth to the 'True Blood' hit television series on HBO yet?? Read on to find out how! If you love vampires; then believe me; you won't want to miss out on THIS collection!
Log onto the net (obviously). Type the word 'scribd' into your internet search engine (Google, Yahoo, etc.) Your search browser will bring up the scribid site.
Type in the title of the book you want to read, followed by the author. Here is a list of the Sookie Stackhouse/True blood novels in their proper order so that you can follow the story as it progresses.
1. DEAD UNTIL DARK #2. LIVING DEAD IN DALLAS #3. CLUB DEAD #4. DEAD TO THE WORLD #5. DEAD AS A DOORNAIL #6. DEFINATELY DEAD #7. ALL TOGETHER DEAD #8. FROM DEAD TO WORSE #9. DEAD AND GONE
Just type in the title of the book you want to read, then the author's name (Charlaine Harris). The site should bring up a list with that book written by that author which you can click on to open the file and read it online. I stumbled upon this site by accident and can't verify the daily availablity of the content on the site; but upon my last 'visit' the books were still available to read there.
Items you will need
a computer
connection to the net!