How to Cite the DSM-IV-TR in APA 6th Edition Format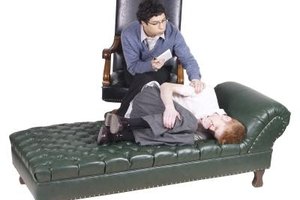 The DSM-IV-TR is the Diagnostic and Statistical Manual of Mental Disorders used by those in the mental health field to assist in diagnosing patients. If you reference this manual in an academic paper or other work that you write you must cite it. The American Psychological Association (APA) is the most common format to cite sources in the social sciences. Now in its sixth edition, the DSM-IV-TR is not difficult to cite on your works cited page.
Cite the DSM-IV-TR in APA Format
Start your citation with: "American Psychiatric Association." This is the group that puts together and publishes the DSM-IV-TR
Add the date last revised in parenthesis, followed by a period.
Add the full title of the publication in italics. Directly after the title add the addition number; you must also mention that the text is a revised edition. This should be formatted as: (4th ed., text rev.) and have a period after the closing parenthesis.
Add the publishing city, which is Washington, D.C. and follow that with a period.
Double space your citation and indent the second line of your citation.
Warning
Do not forget to add an in-text citation as well, if have not fully cited your source. You should add: (American Psychiatric Association [DSM-IV-TR], 2000) after quotes or references of the DSM-IV-TR in your paper.
Photo Credits
Hemera Technologies/PhotoObjects.net/Getty Images