How to Cite Government Bills Using MLA Style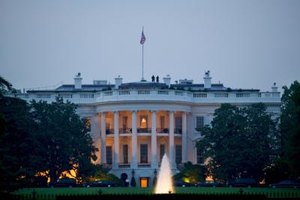 Government bills play an important role in shaping culture and society. You may be required to reference these bills in an academic paper. In this case, it is important to be aware of how to properly cite government bills using Modern Language Association, or MLA, style.
In-text Citations
When you cite government bills in the body of your text, you may either refer to the name of the bill as part of your text or refer to it parenthetically.
Examples:
According to the No Child Left Behind Act...
It is now a requirement for all public school teachers to be highly-qualified (No Child Left Behind Act).
Works Cited
For your Works Cited page, you must follow this format:
Issuing agency, Congress number, session number, bill number, bill title (in italics) -- which may be shortened, if necessary -- edition statement, Washington: Government Printing Office, bill year.
For edition statement, use "Act" if that is in the name or "Star Print" if there is a black star in the lower left of the title page.
Example:
U.S. House. 107th Congress, 1st Session. H.R. 1, The No Child Left Behind Act of 2001 (italics). Act. Washington: Government Printing Office, 2002.
References
Photo Credits
Stockbyte/Stockbyte/Getty Images