How to Convert .Lit Ebooks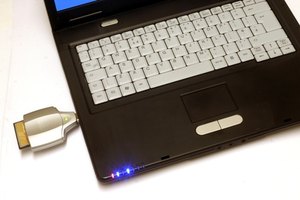 The .Lit format is specifically for the Microsoft EBook reader. People wishing to read ebooks in other formats than .Lit can convert the .Lit files using a number of different file conversion software options. Some of the main conversion tools are: ABC Amber LIT Converter, Calibre, Convert LIT, Ice Book Reader Professional and Open Convert-.LIT.
Organize your .Lit files to be converted into a folder on your computer.
Go to the website of the main conversion tools, such as Calibre or Ice Book Reader Professional. Compare the different formats available.
Decide which Ebook reader you wish to use on your desktop, such as Adobe or EReader, and which device you will be reading on, such as a Kindle or Nook.
Determine which format you will need to convert the .Lit files to, such as PDF or PDB. Convert to MOBI, PRC, PDF or TXT files for a Kindle or .epub or PDB files for a Nook.
Download the file conversion software. Install it on your computer.
Choose one file to convert. Follow the conversion instructions for the file type of your choice.
Open the converted file in the ebook reader your have chosen. Examine the file for any unusual characters. Correct these nonstandard characters manually or through following the .Lit converter tool's instructions on how to eliminate them.
Store the newly converted file in a new folder.
Repeat steps 6 through 8 until you have converted all of your .Lit files and they are able to be read clearly in the Ebook reader of your choice.
Tips
If unusual symbols appear in your ebook reader, they usually will be characters which are not standard across all programs and platforms. These can include curly quotes and curly apostrophes and em-dashes.

TXT is accepted by the widest number of readers, though it will be very plain in appearance.
Warnings
Remember that all purchased .Lit books and other Ebooks are copyrighted and should not be shared.

People wishing to read Ebooks on their mobile device should opt for the PDB file.

If you have trouble with the conversions, read the frequently asked questions at the conversion tool site or contact the help desk. Be sure to state which type of computer you are using, a Mac or a PC, and which operating system you are using, such as OS 10.4, or XP, Vista or Windows 7.
Items you will need
A computer
.Lit files to be converted
An internet connection
An ebook reader on your computer such as Adobe Acrobat Reader or EReader
OR
A word processing program such as Microsoft Word
An ebook reader such as the Kindle or Nook
Photo Credits
laptop with card reader image by TA Craft Photography from Fotolia.com