What Is the Difference Between Abridged & Unabridged Audio Books?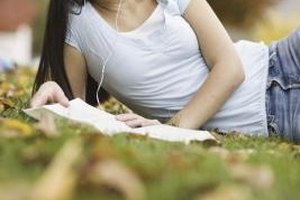 Before the advent of ink and paper, literature was an oral tradition. As time passed, literature was written down so as to not lose or forget any of the story. The oral tradition has reinvented itself in the form of audio books. As with regular books, audio books can be either abridged or unabridged.
Unabridged
Unabridged audio books give the listener the book in its entirety. This is the true, original copy of the book, word for word, the way it was written by the author and the way the author intended it to be read.
Abridged
An abridged audio book means that some part of the original book has been edited. The abridged audio book still gives you the story, but not word for word as the author wrote. The main points will be in the abridged version, but it will be shorter than its unabridged counterpart, and often will get to the heart of the plot faster.
Considerations
Abridged versions of audio books help keep costs down, and make the books more accessible to readers/listeners. Instead of a 14-hour unabridged audio book, an abridged audio book may only consist of seven hours of listening time. This saves time and money, while allowing you to still enjoy the story.
Which Is Better?
Anyone with a true love for literature likely will favor the unabridged version. But if you want to know about a book or classic book and don't have the time to listen to the whole story, the unabridged version is for you.
Photo Credits
Jupiterimages/Brand X Pictures/Getty Images