How to Learn English Composition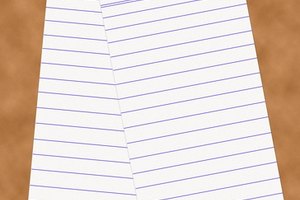 English composition refers to the way an essay, short story, poem, print media article or research paper is written. English composition is taught in schools, but can also be learned outside of school.
Learning On Your Own
Purchase or borrow an English composition textbook.
Study the textbook and do any assignments in the book. Learn how to conduct research, brainstorm and write a rough draft. Find out how to create a structure for your writing and how to present information in a logical fashion.
Ask a friend who has taken an English composition course to test your knowledge and provide feedback.
Learning In The Classroom
Enroll is a college or community college English composition course. You can do this online or in person.
Attend classes, involve yourself in discussions and complete the homework assignments on time. The course may include comprehension quizzes, short essays and long essays.
Ask for help if you encounter problems. Most colleges have tutors available to students.