Does APA Style Require a Parenthetical Citation Instead of Footnotes?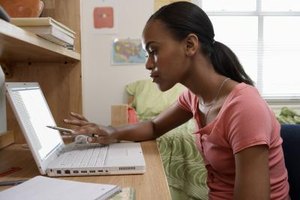 Researchers must acknowledge the sources of information included in their papers. According to the sixth edition of the "Publication Manual of the American Psychological Association," proper documentation in APA papers uses parenthetical citations and a references page rather than footnotes, which give bibliographical details at the bottom of the page with the reference.
Purpose
According to APA guidelines, footnotes and other types of content notes divert attention from the text and so should generally be avoided. Information you might normally put in a footnote should appear in the text or be eliminated. Parenthetical citations also create a more readable text because authors and dates occur within the sentence and the reader doesn't need to look at the bottom of the page to find such details. Publishers in the behavioral and social sciences also prefer in-text citations because they cost less to include. You might still use content footnotes sparingly if not otherwise feasible but not for bibliographical information.
References
Publication Manual of the American Psychological Association (6th edition); American Psychological Association
Photo Credits
James Woodson/Digital Vision/Getty Images