How to Cite a Pamphlet in MLA Style of Writing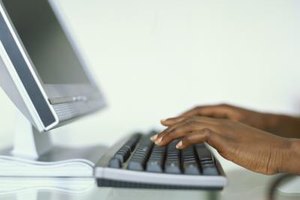 The Modern Language Association formatting style is regularly followed when writing papers for liberal arts and humanities courses. MLA follows a unique set of citation rules, which includes references to pamphlets. MLA citations vary depending on whether or not a pamphlet is written by a specific author.
Organizational Publishers
Frequently, pamphlets are collectively published by organizations such as committees, or commissions. According to the MLA Handbook for Writers of Research Papers (Seventh Edition), a citation for a pamphlet with no named author begins with the title, followed by the city in which the publishing organization is located. The organization's name, the print year and the print medium follow. For example, Teacher's Best Practices. Detroit: Wayne County Education Association, 2013. Print.
Individual and Corporate Authors
MLA citations for pamphlets with individually named authors begin with the writer's last and first name, followed by the pamphlet's title. The city of the publisher and its name, followed by the print year and publication medium close the citation. For example, Johnson, Edith, Best Practices for Educators. Detroit: Bright Publishing, 2013. Print. If a corporation is the named author, its name begins the citation in lieu of an individual author.
References
MLA Handbook for Writers of Research Papers (Seventh Edition); 2009
Photo Credits
Stockbyte/Stockbyte/Getty Images